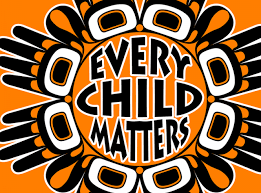 "Week in Advance" for:
June 21 - June 25, 2021
This week's news from our School Principal to all families:
"Start of the school year: 4 new packs of pencils, 7 awesome folders, 10 pens, 3 packs of paper and a new ruler. End of school year: 1 pencil." Unknown
Good evening, Happy Sunday, and Happy Father's Day!!
I hope everyone has had a great weekend. As we enter our last week of school, please make note of the following items of interest.
Attention All Parents.......... Please make note of 4 attachments that you may be interested in:
Chilliwack Summer Day Camp Flyer and Registration Form sponsored by the Pacific Community Resources Society.
Hybrid Learning Model Information Sheet for interested families.
Be Kind To Your Mind youth workshop hosted by the Chilliwack Youth Health Centre.
Chilliwack FC Registration Information Flyer for families interested in registering their children in soccer programs in the Fall.
Attention all Parents.......... Thank you to those students and families that made a concerted effort to look for missing library books last week. We are still needing your help as we still have 300+ books missing from our library. Please take a few minutes this week to look again for these valuable resources that are still unaccounted for. Thank you in advance for your help with this request.
Attention All Parents.......... Student Yearbooks have arrived and will be given to students who have reserved one, on Wednesday afternoon. If you are unsure if your family has purchased a yearbook for this year, please contact Ms. Baird in the office. If you have not purchased a yearbook and would like to do so if extras are available, please email Ms. Baird and she will add your name to the Wait List.
Attention All Parents.......... The last day of school for all students is Thursday this week. Dismissal for students on Thursday will be at 10:50 am. Busses will be running for bus students with pick-up scheduled to be at 11:00 am. Report Cards will also be issued on Thursday to all students.
For this week, please make note of the following activities:
Monday, June 21st (Day 2) .... National Indigenous Peoples Day (students are asked to wear Orange today)
Monday, June 21st (Day 2) .... 8:30 am – Outdoor Education Program Field-trip
Monday, June 21st (Day 2) .... 8:45 am – Grade 8 Class Field-trip (Mr. Casey/Mr. Epp/Ms. Fearn cohort)
Monday, June 21st (Day 2) .... 10:00 am – Grade 6 Entrepreneur Fair (Ms. Heyman/Ms. Ledoux cohort)
Monday, June 21st (Day 2) .... 12:30 pm – Grade 5 Student Tour for Evans Elementary School
Monday, June 21st (Day 2) .... 1:00 pm – Grade 7 Activity Afternoon
Tuesday, June 22nd (Day 1) .... 9:00 am – Grade 8 Field-trip (Mdme Biela/Mdme Shand cohort)
Tuesday, June 22nd (Day 1) .... 10:00 am – Grade 6 Activity Morning
Wednesday, June 23rd (Day 2) .... 8:45 am – Grade 6 Class Field-trip (Ms. Hoeppner /Mr. Slykhuis cohort)
Wednesday, June 23rd (Day 2) .... 9:00 am – Skateboard Club Field-trip (Mr. Warawa)
Thursday, June 24th (Day 0) .... Last Day of school for all students – Dismissal at 10:45 am
Time certainly has a way of flying by. It seemed like only last week that the students walked in the doors for their first day of school in September. From that first day through until today I have enjoyed every minute watching all our students mature and excel both academically and socially. I would like to extend my thanks and genuine appreciation to you, the parents of our school, for your support, your words of encouragement and your words of advice throughout this year of challenges and new learning for all. I feel we accomplished a great deal under unique circumstances and the changes we have started to make in literacy and numeracy are the foundation for us moving forward as we are only really beginning our journey towards excellence at VMS. 
Someone much wiser than I once said, "Nothing ever really stays the same, a school is either improving or declining." It is with this adage in mind that in September, we will be revisiting our School Vision, Mission, Belief Statements and Plan, reflecting on past successes and evaluating challenges that have occurred. Our intent is to establish a direction for the school that reflects who we are and what we value academically, emotionally, physically and socially. Literacy and Numeracy will always be our school's focus even with our students continuing to do well in these two areas but, as a collective whole, we feel that there is always room for improvement. Our school plan will outline the school-wide and classroom-based initiatives, that we feel will strengthen the "whole student in the years to come. Once our plan has been approved by our Superintendent it will be posted on our website for your perusal.
June thus far has been a hectic month and the next 4 days will continue to be the same. This week our students, your children, will go through a wide range of emotions. They will be saying goodbye to friends and classmates that have been a big part of their lives this past year and in many cases for the past 3 years. The mixed emotions associated with saying "good-bye" coupled with anticipating the summer break and new adventures in September will make for an interesting week in our school.  If you feel that your son/daughter is showing worrisome behaviors that is unique for who they are, please contact one of our school counsellors or any of the admin team and we will be happy to help in any way we can.  
On behalf of the staff, I would like to extend our appreciation for your patience, your understanding, your support, and your flexibility the past school year. Times have been challenging for all.... students, parents and staff alike....and if there is anything that we have learned, it is that we all need one another to be successful.
Enjoy the remainder of your evening and have a great week!!
Gabe
Monday

June 21

Day 2

National Indigenous Peoples Day - Students are asked to wear Orange today

8:30 am - Outdoor Education Program Field-trip

8:45 am - Grade 8 Class Field-trip (Mr. Casey / Mr. Epp / Ms. Fearn)

10:00 am - Entrepreneur Fair (Ms. Heyman/ Ms. Ledoux's classes)

12:30 pm - Grade 5 Student Tour for Evans Elementary

1:00 pm - Grade 7 Activity Afternoon

Tuesday

June 22

Day 1

9:00 am - Grade 8 Class Field-trip (Mdme Shand / Mdme Biela)

10:00 am - Grade 6 Activity morning

Wednesday

June 23

Day  2

8:45 am - Grade 6 Class Field-trip (Ms. Hoeppner / Mr. Slykhuis)

9:00 am - Skateboard Club Field-trip (Mr. Warawa)

Thursday

June 24

Day 0

Last Day of School for all students

10:45 am - Student Dismissal

Friday

June 25

Day 

Start of Summer Vacation for students - last day of work for staff