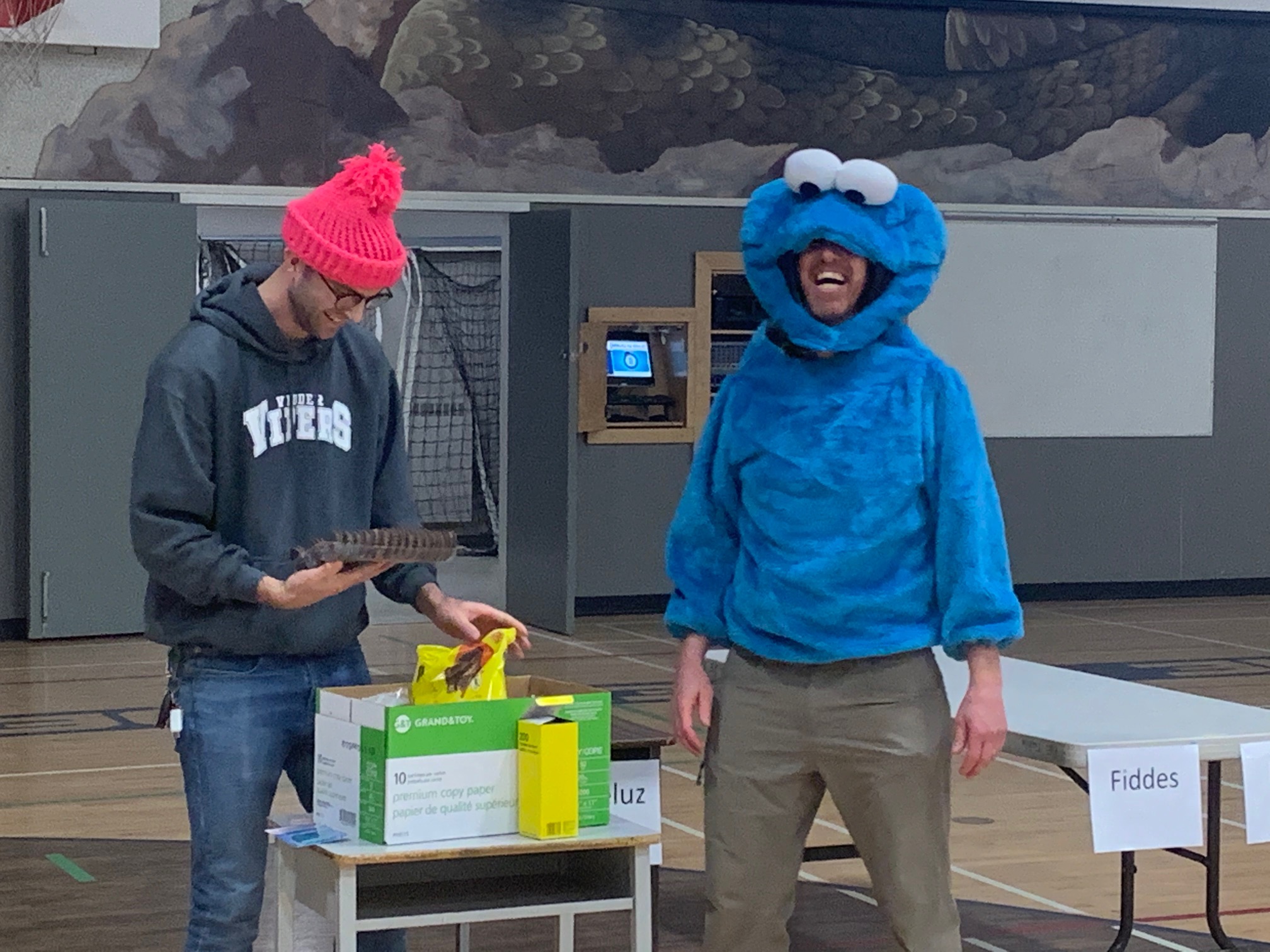 "Week in Advance" for:
March 9 - March 13
Please make note of the following Items and Dates of Interest for this week:
Please note this week marks the beginning of the Third Term at VMS. It is also the last week of school prior to Spring Break. Please ensure your son/daughter is at school this week as teachers wrap up projects prior to Spring Break and/or begin new themes for the Third Term.

Please note that the lane in the parking lot, closest to the school, is for BUSSES ONLY, each day, from 7: 30 am to 3: 15 pm. Thank you for adhering to this expectation and helping us keep all of our students safe!
Monday

9

Day 1

7: 15 am - Grade 7 Jazz Band

9: 15 am - Outdoor Ed Program Field-trip

12: 30 pm - WE Club Meeting

2: 15 pm - 

Homework Club

(Inclusion Classroom)

2: 20 pm - Rugby Practice

2: 20 pm - Grade 6 Girls' Basketball Practice (Guest Instructor)

Tuesday

10

Day 2

7: 15 am – Grade 8 Jazz Band

10: 00 am - Grade 6 LFI Field-trip

12: 30 pm - Grade 8 Boys/Girls Basketball Teams vs. Staff game

2: 15 pm – Homework Club

(Inclusion Classroom)

2: 20 pm - Track and Field Practice

3: 15 pm - Grade 6 Boys' Basketball Games 

(Teams # 1/ # 2 @ VMS....Team # 3 @ Chilliwack Senior Secondary)

Wednesday

11

Day 1

7: 15 am - Grade 7 Jazz Band

Outdoor Ed Program Field-trip today

8: 15 am - Grades 7/8 Band to GW Graham  for Music Festival

1: 35 pm - Grade 7 Jazz Band to GW Graham for Music Festival

2: 15 pm – Homework Club

(Inclusion Classroom)

2: 20 pm - Rugby Practice

Thursday

12

Day 2

School Spirit Day - "Plaid Pals"

7: 15 am – Grade 8 Jazz Band

11: 50 am - Grade 8 Jazz Band to GW Graham for Festival

1: 10 pm - Grade 7 Lip Sync Competition

2: 15 pm – Homework Club

(Inclusion Classroom)

2: 20 pm - Track and Field Practice

3: 15 pm - Grade 6 Girls' Basketball Games 

(Teams # 1/ # 2 @ VMS)

Friday

13

Day 1

Last Day before Spring Break

School Spirit Day - "School Colors" Day

12: 30 pm - Collector's Club Meeting

2: 15 pm – Homework Club

(Inclusion Classroom)