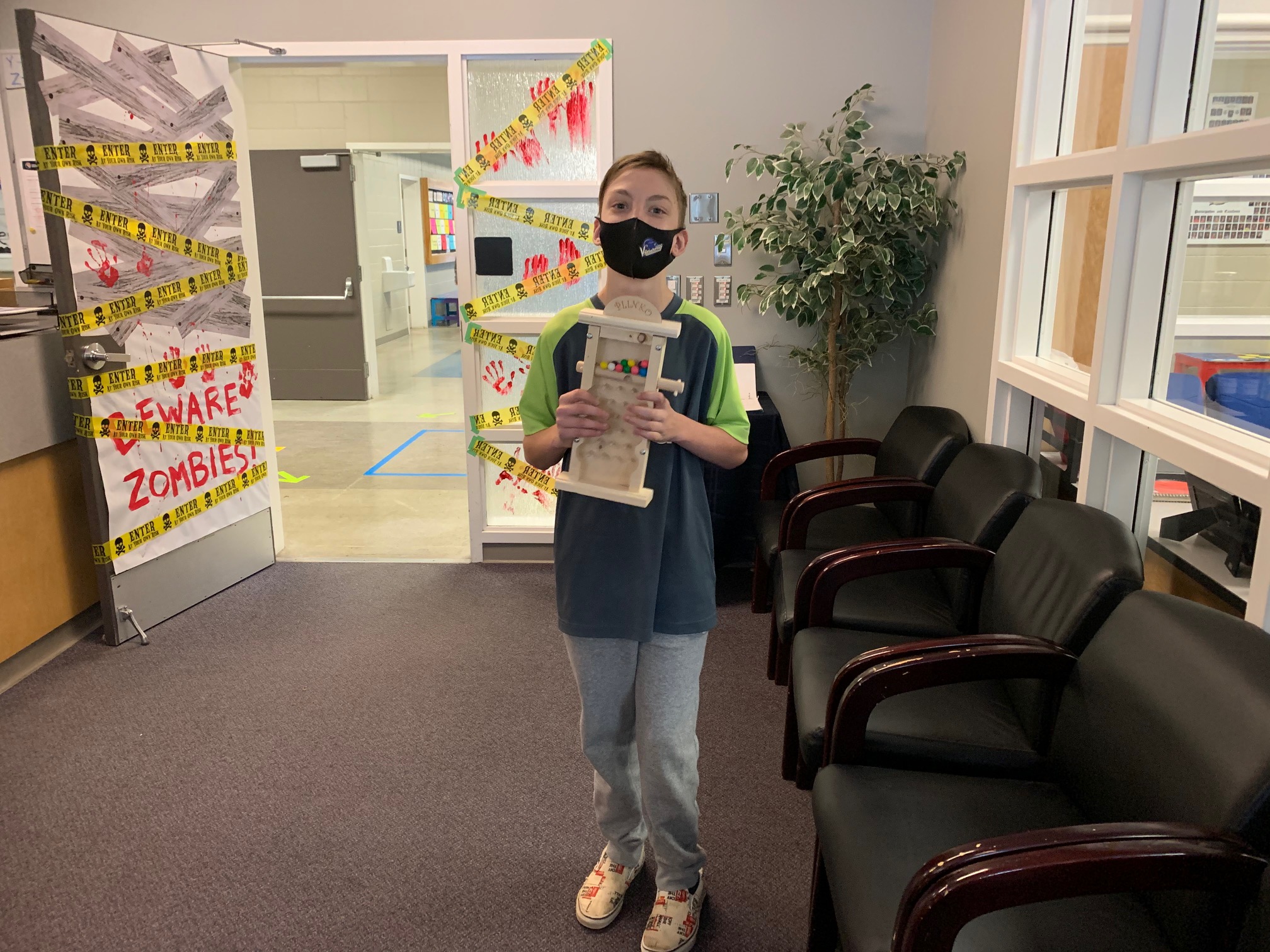 "Week in Advance" for:
October 26 - October 30
This week's news from our School Principal to all families:
Happy Sunday Everyone!!
I hope everyone has had a great weekend!!
As we enter the last week of October, please make note of the following information:
Thursday this week is an Early Dismissal Day at all Elementary and Middle Schools in our school district. At VMS, our students will be dismissed at 11:30 am, with busses running as per normal, only earlier than usual. The intention of this early dismissal is to allow for meetings to take place between parents, students and teachers in situations where students are struggling to meet the expectations…academic, social and/or emotional…in their classroom. If you have yet to receive any information regarding this early dismissal from your son/daughter's teacher(s), please connect with them as soon as possible to ensure that you are not missing valuable information. If you are unable to connect with your son/daughter's teacher(s), please let me know and I will forward your email request onto them.

This year, due to the Health and Safety protocols in place, we are unable to have a school-wide spirit day as in past years. We are however having a number of "Classroom Team Spirit" activities within many different grade level teams on Friday. Please look for information from your son/daughter's teacher(s) informing you of their plan for Friday regarding "Halloween" and their students. If your son/daughter will be wearing a costume to school on Friday, please ensure the costume adheres to the following criteria:
·         Other than the regular mask students wear at school each day, masks are not to be worn on Friday, even if it is part of the costume.
·         A student's costume cannot be deemed disrespectful to others in any way.
·         A student's costume cannot hinder a student's ability to fully participate in all classroom activities and expectations for that day.
·         All school rules regarding weapons, discrimination, depiction of drugs, alcohol and/or tobacco products are in effect as per usual
·         Hats can be worn on Friday if a hat is clearly part of a costume.
·         Wigs, face-paint, fake blood, etc. is acceptable…Zombies over-running VMS on Friday may be a real possibility!!!
A friendly reminder that similar to our student expectations, ALL visitors to the school are required to wear a mask and respect the social distancing expectation of 2 metres when coming onto the school grounds and into the building. These guidelines are in place to ensure we do everything possible to keep everyone healthy and safe. Please also remember that ALL visitors/parents/guardians/etc. to the school must check in at the office upon arrival. Please ring the bell at the front doors to have access to the building.
Please make note of the following dates for this week:
·         Tuesday, October 27th ……….Learn from Home Check and Connect time at VMS. Students in this learning option are invited to come to the school, on Tuesday, from 10:15 – 12:00 to connect with counsellors, admin and other school staff. This is an opportunity for students to have their questions regarding school programming answered and to continue to build a bond with their school.
·         Thursday, October 29th……….Early Dismissal at 11:30 am
·         Thursday, October 29th……….School Spirit Day – "Plaid Pals" Thursday
·         Friday, October 30th……….Classroom Spirit Day
Thank you for your continued patience, understanding, flexibility and support as the school year continues to unfold. Your words of encouragement towards our staff is greatly appreciated. Please feel free to contact me at any time if you have any questions, concerns, ideas, etc., as together we continue to make VMS a great place for our students to learn and to flourish. Enjoy the remainder of your evening!!
 Gabe
Monday

Oct. 26

Day 2

 

 

Office Hours - 8: 00 am - 3: 30 pm

Tuesday

Oct. 27

Day 1

10:15 am - Learn-from-Home Check and Connect

 

Office Hours - 8:00 am - 4:00 pm

Wednesday

Oct. 28

Day 2

 

 

Office Hours - 8:00 am - 4:00 pm

Thursday

Oct. 29

Day 1

Plaid Pals Thursday
11: 30 am - Early Dismissal 

 

Office Hours - 8:00 am - 4:00 pm

Friday

Oct. 30

Day 

 

Office Hours - 8:00 am - 4:00 pm